New solutions for new challenges
We innovate constantly, adapting our processes to the needs of each client in an effort to improve its profitability, offering advice and developing the most suitable logistics solution at any given time.
Four our clients, VICARLI is their operational and visible arm vis-à-vis their end customers/clients. We are strategic logistical partners of our client companies, effectively becoming part of their organisations with an ongoing commitment to improve their businesses.
References
Here are some examples of what our clients say about us
"With Vicarli I have peace of mind that the goods will reach their destination on time and correctly. They have extensive experience in transport and are committed to quality service for industrial clients".
Angel Barrenechea
Head of Logistics - Isrghausen Spain

"I would highlight Vicarli's professionalism, reliability and track record, and the rigour with which they provide the transport service, always willing to learn about our needs and adapt to them".
Loreto Orduña
Logistics Manager - Rockwool Spain

"I trust Vicarli because they show me, year after year, that they are real transport professionals: a young fleet, a well-tended image, safe movements, proximity and a willingness to deal with us at any time; these are values that they work on continuously".
Dersu Martínez
Head of Sales - Harivenasa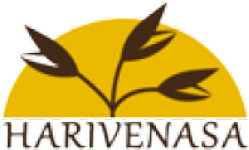 Download catalogues in PDF: